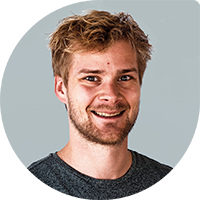 Michael Decorte
Founder and director, Michael is the driving force behind the company. He loves getting his hands dirty designing and developing products.

With more than 10 years of experience, he knows what a design process entails and helps companies develop impactful products.

In his free time, he makes time for his family and music.
​
Online introductory interview​
Would you like to know what Huho Design can do for you? Schedule an online introductory meeting and we'll go over the possibilities together.​
Huho Design

Kastanjelaan 10, 9870 Zulte, België
BE 0767 726 393
Er moet een adres worden opgegeven om een kaart in te sluiten